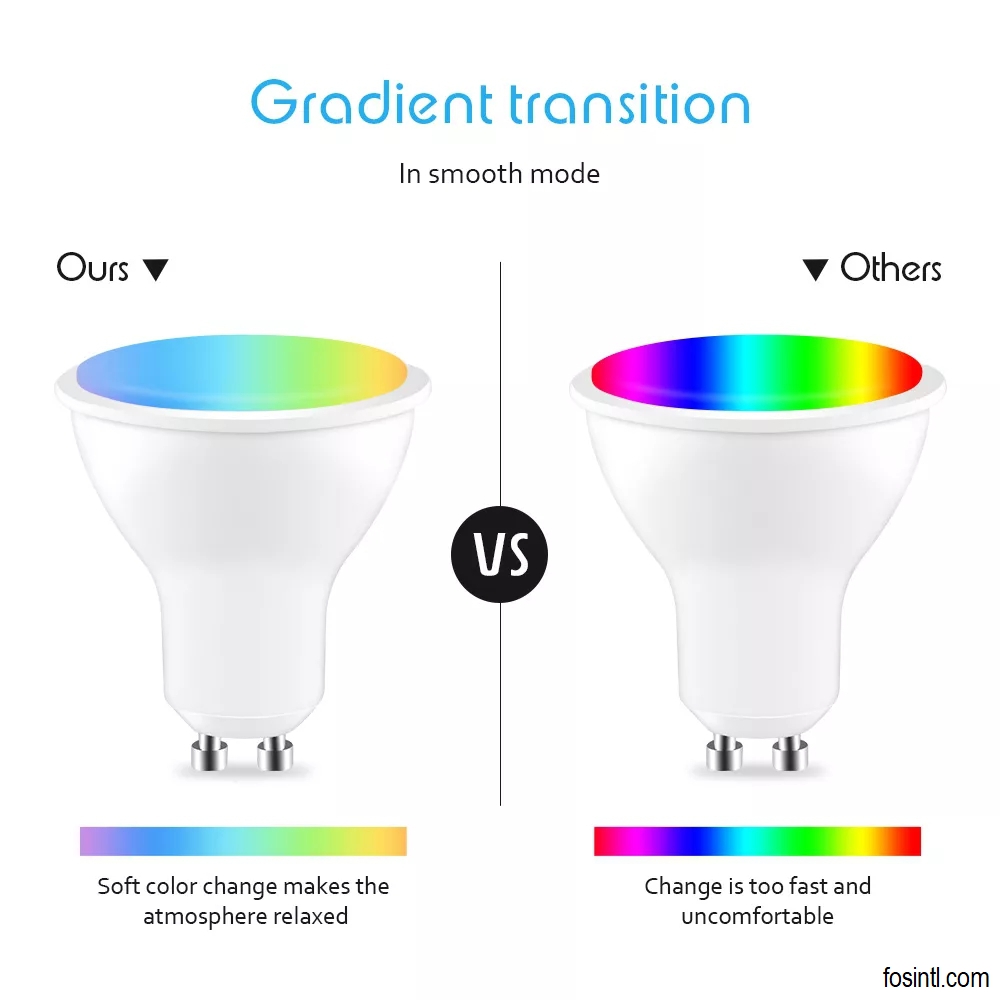 GU10 LED colour changing light bulb with remote control of improved edition
(LED RGB GU10 Bulb 8W Lamp Light 110V 220V LED Bulb RGBW Lamp LED Lamp 16 Colors Changeable With IR Remote Controller)
Interface Type: GU10
LED Chip: High Power SMD 5050
Wattage: 8W
Input Voltage: AC90-240V
Colour: RGB White / RGB Warm White
Memory Function: Turn the ON/OFF bulb by remote control, bulb's memory function is available
Lumens: 550lm
Operating Temperature: -20 to 40 DegreeMaterial: Aluminum+Plastic
Home decoration
Hotels, clubs, shopping malls decoration
Architectural decorative lighting
Boutique atmosphere lighting
Illumination of emporiums, meeting rooms, factory, lightbox
Backlighting, concealed lighting, channel letter lighting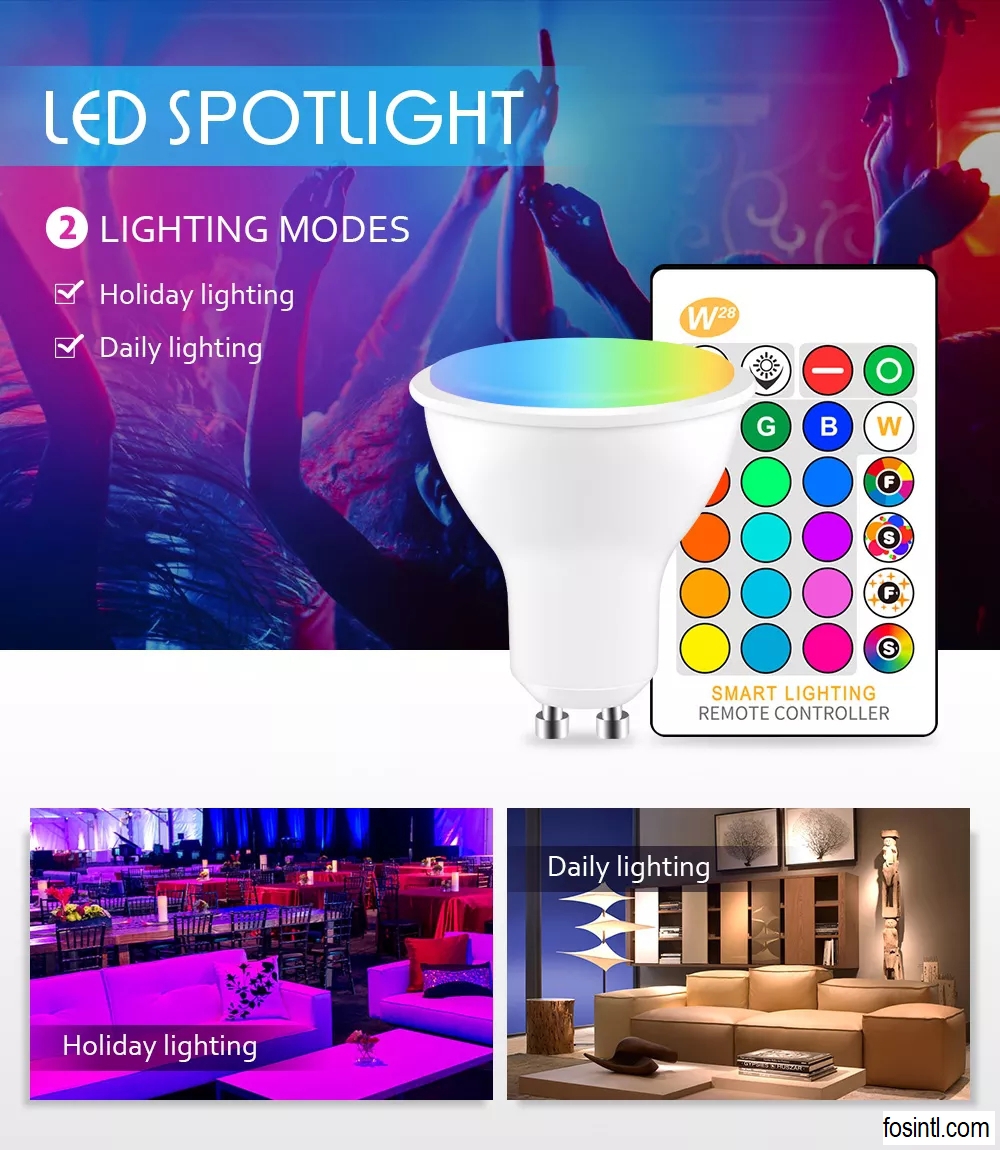 1 x LED RGB Spotlight
1 x IR remote control (battery not included)
About this item:
#Can not work on the dimmer#This is a remote-controlled and colour-changing LED RGB light bulb. It fits multi-purpose in life. It is not only a spotlight, but also has a beam angle of up to 45 degrees, 450 lumens, and 85CRI super-high display. It is very easy to use and adjust colour and brightness. In addition, it comes with a 2-year-warranty, and friendly customer service is provided.
The par16 light has 12 colours to choose from, and 3 levels of brightness to adjust, which provides a setting on various light effects fulfilling different environmental needs and reflecting different moods. It is environmentally friendly and energy-saving equivalent to 100% brightness of a 60W incandescent. It also can remember the last colour or mode we used.
Two lighting modes allow you to set up the appropriate atmosphere anytime to bring you a better visual experience. Flash mode gives you a stage effect when enjoying a concert or stage performance, just let the light and atmosphere match to create an immersive feeling. Smooth mode provides automatic cycle switching on light colour in a different atmosphere. It also adjusts the rhythm and creates more surprises and romance.
Synchronization is a revolutionary innovation, it is ideal for environments where multiple bulbs, such as fan lights, downlights, chandeliers, etc., are used together. When we use flash mode and smooth mode, the rhythm of the colour changing of the bulb can be consistent. Note: One remote control can control all bulbs.
Timing function: The number of hours to turn off the light automatically can be set. Cycle timing of (24 hours) is another surprising timing option. We can install the light in the courtyard, the court and the corridor, and set the cycle time (24 hours). Then the light would turn on and off automatically every day, which changes our lives and makes life more convenient.