◆Waterproof: The protection level is IP67; the deck light is made of high-quality acrylic/ABS and 304 stainless steel.
The body and power supply are filled with glue, which is very safe to use.
◆Removable design: The desk lamp is designed in parallel, and the number of installations can be determined according to the needs.
A small amount of damage will not affect the normal operation of the kit.
◆Excellent stability: Each LED lamp is equipped with a three-claw buckle underneath, which is used to hold the ground firmly without worrying about dislocation.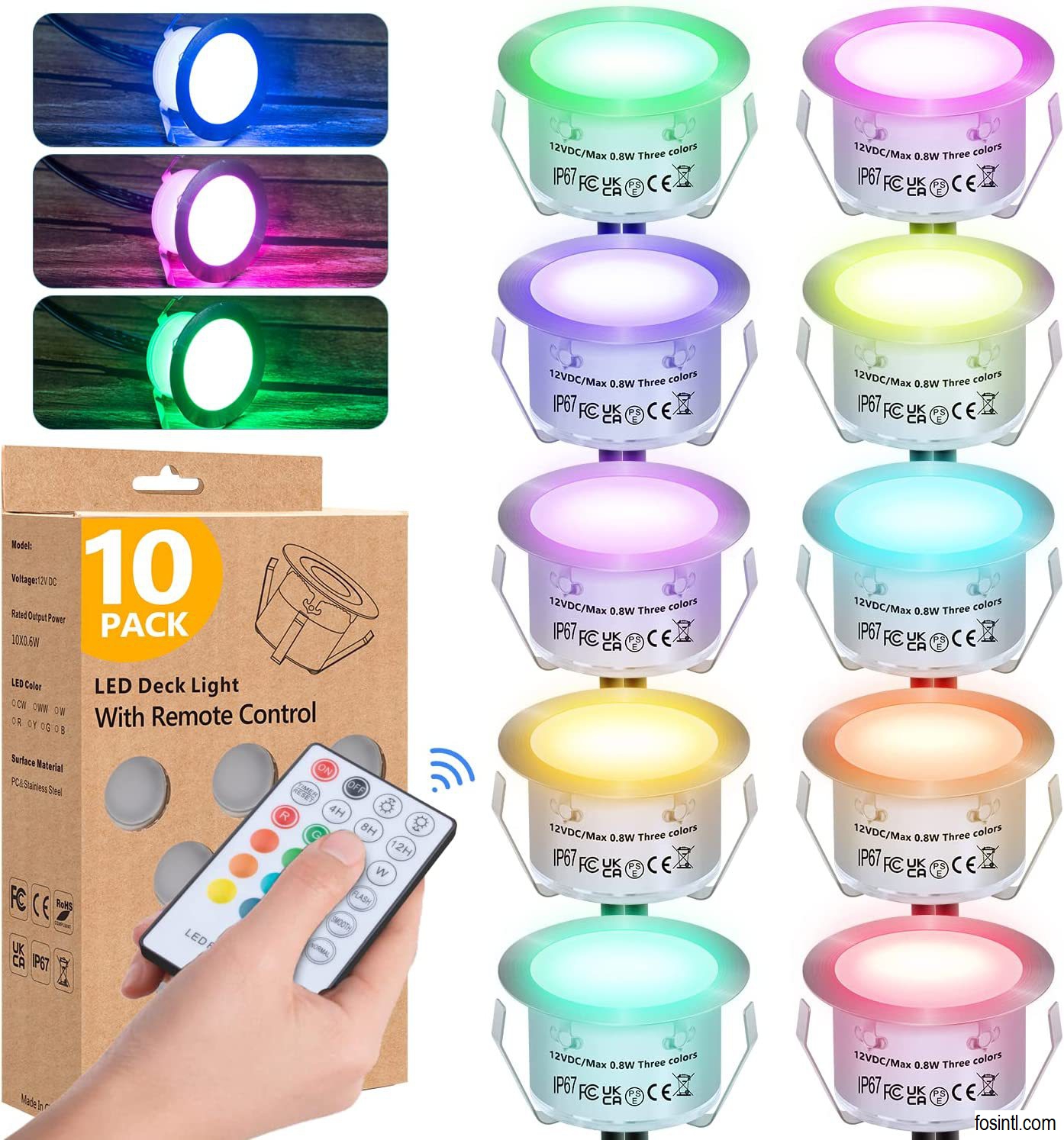 ◆Energy-saving and life-saving: Thanks to the use of energy-saving and environmentally-friendly LED chips, the service life of garden lights is as long as 50,000 hours.
◆Easy to install: Drill holes, push lights and connect cables.
It can be installed for outdoor or indoor decoration, like gardens, deck steps, stairs, kitchens, stairways, bathrooms, shelve, cabinets,
living rooms, fountains, pools, backyards, eaves, fences, pergolas, walkways, outside, accent lighting.
The 10pcs lights are detachable and in parallel connection(The kit still works if one or two of them fails),
so you can install all or part of them.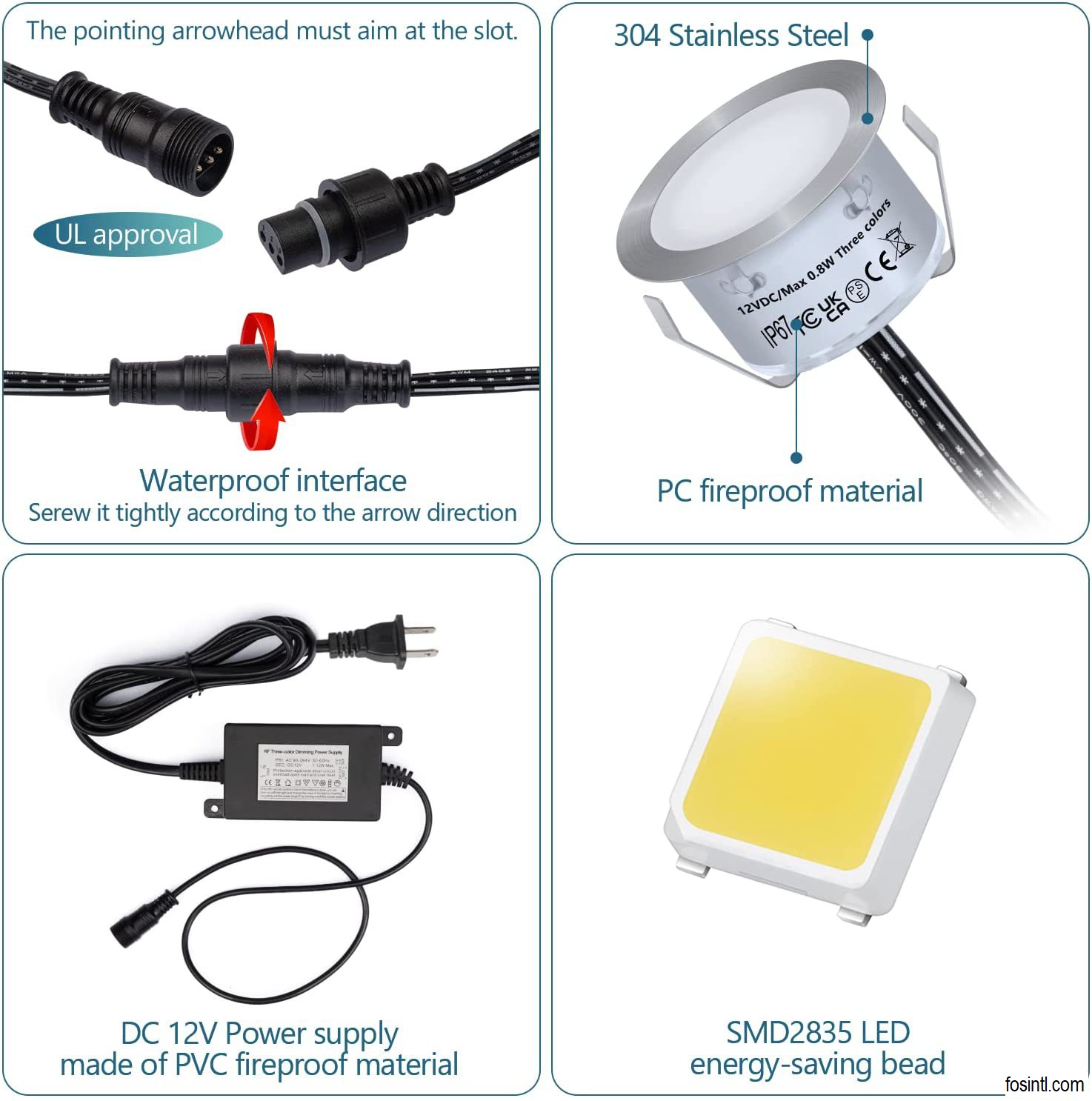 【Advanced Fittings】Warm White LED(Lumen for each single light is 50LM. Color temperature: 2800K-3200K).
DC 12V output(12V power supply transformer included), support Max 20pcs in series.
【Premium Quality】IP67 Waterproof Rated, safe for indoor and outdoor use. Ultra-long lifespan over 50,000 hours.
Made of high-quality PC+304 Stainless Steel.
Walkover pressure MAX. 220 LBS. Grade-A LED chips(0.6w/pcs, energy saving and environment friendly).
【Safety Use】All lights are certified by CE, FCC and RoHS to ensure product quality and safety.
Equipped with stable and safe copper 2-pin connectors and all glue-filled power adapters, completely insulated and waterproof.
【Package Includes】16*LED Deck Lights&1*Power Adapter&Screws.