Wearable smart LED devices are often known to be rather bulky and downright ugly. To make up for this market gap for fashionable wearable devices, Elemoon has followed in the footsteps of Memi in creating a smart bracelet to attract female consumers.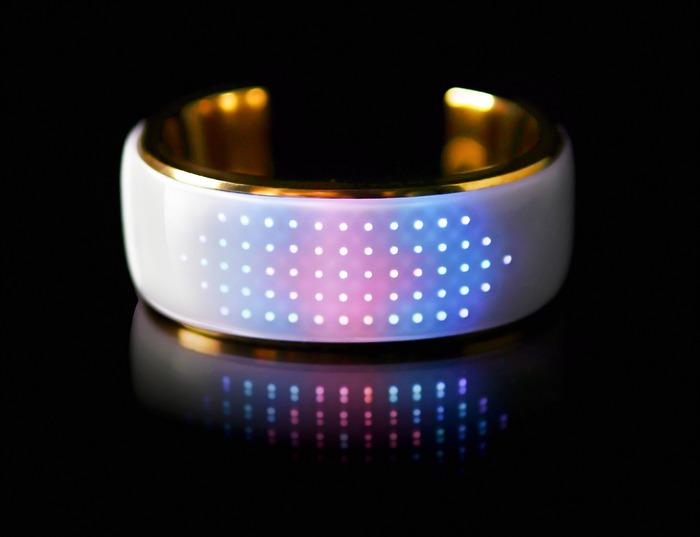 Elemoon lit up in various colors. (All Photo Courtesy of Elemoon via Kickstarter)
Unlike previous wearable devices such as ringly where the LED is sort of small side accessory in the design, the latest Elemoon bracelets have LED lights a main component of the device design. The LED bracelet uses up to 75 RGB LEDs, and can be customized to blink in different patterns and colors to differentiate incoming calls.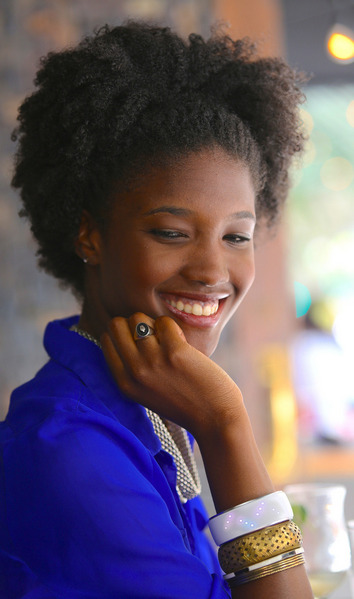 A woman wears an Elemoon bracelet.
The smart waterproof LED bracelet relies on Bluetooth connectivity for synchronization with smartphones. According to the company, the device can also help users locate their smartphones. In terms of battery usage, the magnetically charged device can last from one day to one week depending on user habits.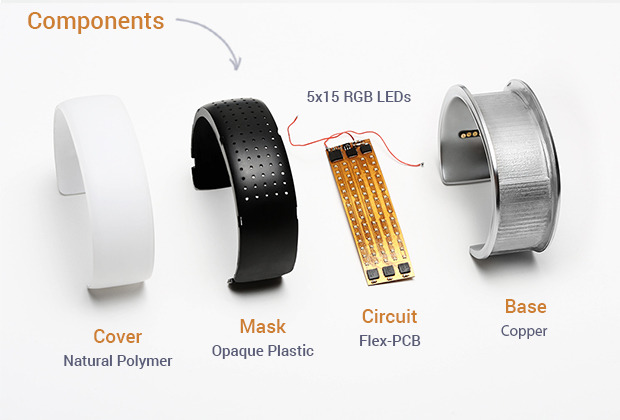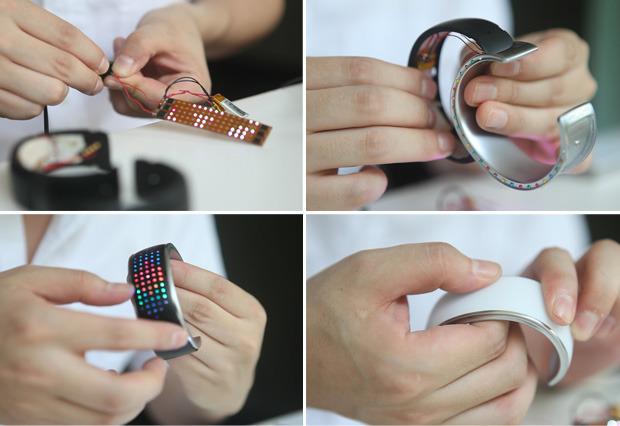 Top: Elemoon LED bracelet components. Bottom: Process of assembling and making Elemoon. See below for a vdieo of the bracelet in action.

The company's Kickstarter campaign has attracted much attention from technology media companies including TechCrunch, and has so far raised US $55,058 out of its US $100,000 goal. However, those hoping to get their hands on one might have to wait till Valentine's Day next year, as the company's mass production date will not start till November 2014.