The Board of Directors of Rancho Santiago Community College District unanimously approved the use of Redbird LED for their interior LED lighting retrofit project with the use of Prop 39 funding. The conversion to LED lighting will save the district over US $2 million throughout the life of the product. In addition, Southern California Edison (SCE) will provide the district over US $300,000 in rebates. The project was completed on August 1, 2014.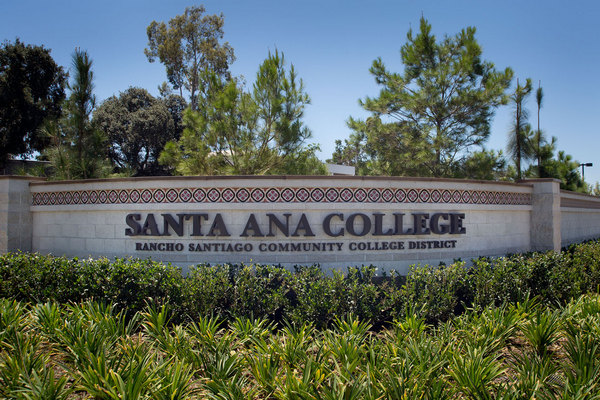 Rancho Santiago Community College District logo. (Photo Courtesy of Redbird)
"I've worked with the California Community College Districts on several lighting upgrade projects over the past three years," said John Gilmore, of Gilmore Consulting Services. "I've enjoyed collaborating with the entire team at RSCCD and look forward to helping them meet their energy reduction goals on future projects." The project consists of over 9,000 RedBird LED Stripit Kits® and 2,200 Cardinal® LED T8 Tube lights, encompassing nearly 65,032 square meters (700,000 square feet) of classrooms, administration offices, gymnasiums, hallways and common areas.
The use of the Stripit Kit allowed the College to reduce their energy consumption by over 75 percent while increasing the light levels and the quality of the light. Virtually every fluorescent tube was replaced with Redbird's LED technology. "I've worked on many projects for RSCCD and this one delivered one of the fastest paybacks yet," says Scott Connors of Facilities Planning & Program Services, "I personally tested products from several LED lighting manufacturers and not one of them came close to Redbird's quality, light output, efficiency and 10 year warranty."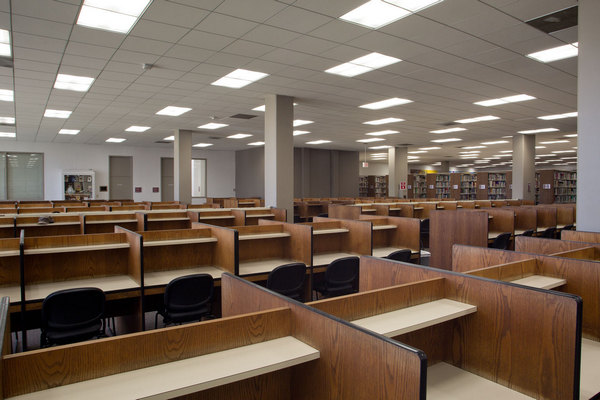 Rancho Santiago Community College District library.(Photo Courtesy of Redbird)

"Being selected for the first major Prop 39 lighting retrofit project in California speaks to the unique technological advantages RedBird LED has developed in our products", says Jonathan Eppstein, President and Founder of Redbird LED. "This is a high visibility project that gives real world validation of the Stripit Kits' quality and efficacy that makes them the best fluorescent retrofit solutions in the industry. The fact that RedBird has routinely been ranked with the highest efficacy LED products in America by the Design Lights Consortium ensures our customers that they are maximizing their return on investment, rebates based on energy saved, while deploying a truly state-of-the-art lighting system."